Need help deciding how to increase your home's visual appeal and value? Knowing which outdoor features can increase your home's curb appeal will help create an attractive landscape that beautifies your property and increases its value.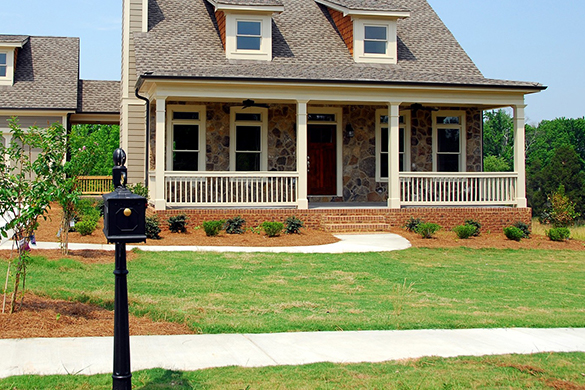 homeandgardeningguide.com gathered information and ideas below that help you determine ways to increase your home's aesthetics and property value.
What is Curb Appeal?
Curb appeal refers to a property's aesthetic attractiveness as viewed from a distance. Several inexpensive or easy projects can improve a home's curb appeal. Consider the following:
1. Plant a Tree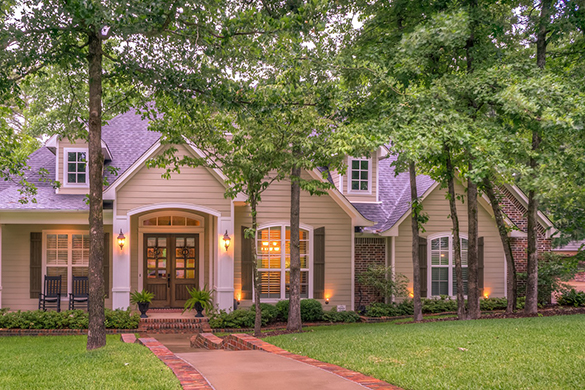 Planting a tree is among the most common and inexpensive ways to add curb appeal to your house. Trees planted in your landscape improve air quality, help cut cooling bills with their shade, provide homes for wildlife, and deliver a substantial return on investment (ROI) in exchange for relatively low-cost maintenance.
Whether you plant trees as specimens or along your property line as privacy screening, the appeal flourishing and well-cared-for trees bring to your home is unmatched by other features.
For more information on planting privacy trees, visit homeandgardeningguide.com/gardening-landscaping/trees/5-best-trees-for-privacy/
2. Install a Wood Fence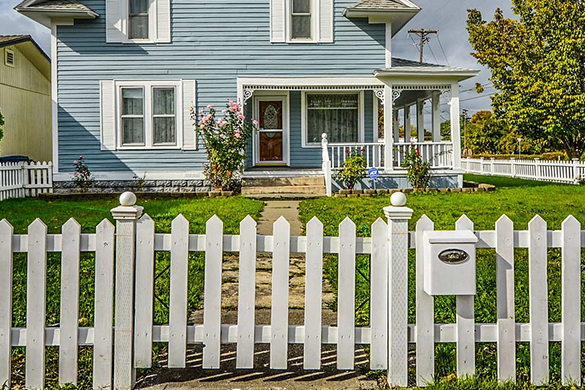 Wood fences increase a home's value by adding a touch of charm to your landscape, inspiring a sense of protection, and clearly defining a property's boundaries, but they need regular maintenance, sealing, or staining to preserve their beauty and structural integrity.
Tip: Regular care can prevent a wooden fence from being damaged by rot or termite infestation. Read more about caring for wooden fences at homeandgardeningguide.com/repairs/exterior/5-maintenance-tips-wooden-fences/
3. Plant a Garden, Landscape and Hardscape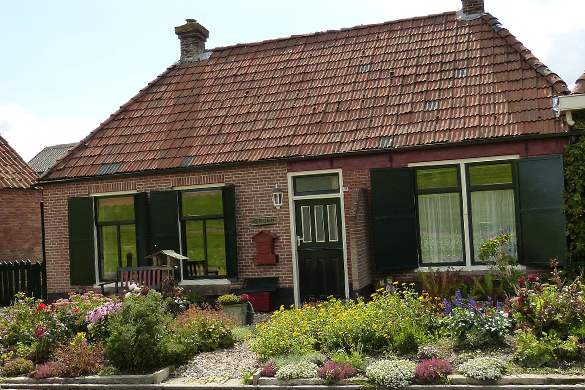 Great gardens possess unmatched beauty and feel good too. The most inspiring gardens are relaxing, easy to move through, bloom throughout the year, and are not too hard to maintain.
In addition to beautiful plant life, consider the pathways around your home, areas leading to plant beds, porches, and even ponds. Paths and structures should be clean, tidy, and simple to navigate.
Tip: A small garden full of drought-tolerant plants around your mailbox is a simple way to easily enhance curb appeal.
4. Install Window Boxes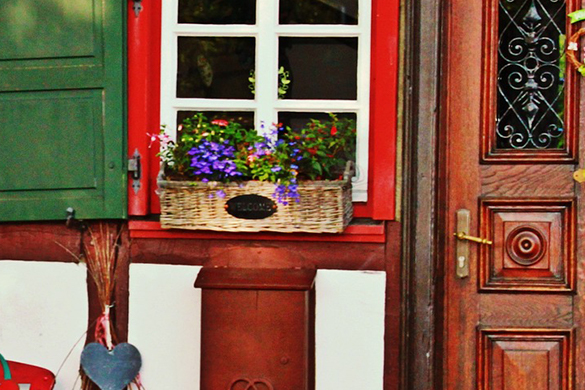 If your house looks bland or colorless, try installing window boxes. These features can be placed on front porch railings and below the home's windows. Window boxes are typically inexpensive; the flowers and soil may cost more than the box. To add curb appeal, you must maintain the plants and flowers.
Tip: If you want to avoid installing window boxes on your house, consider adding container gardens in pots and arranging them on your porch and front steps.
5. Add Color to Your House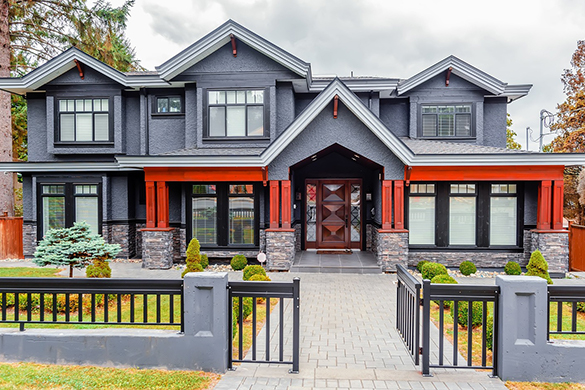 A fresh coat of paint can significantly increase your home's curb appeal, and a cohesive color palette will make your home look more refined and well-maintained. You can coordinate your home's architectural features (like the front door, shutters, trim, railing, and garage door). Keep your color palette restricted to two or three colors (any more colors can make the house look too busy).
Note: Colors do not have to match, and you can pick one trim color and then do a lighter or darker shade for the walls or larger surfaces.
6. Install Landscape Lighting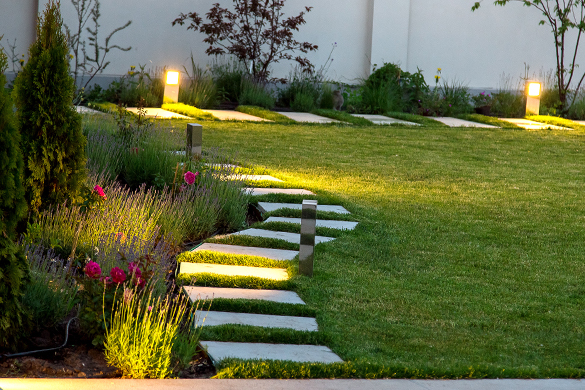 Adding landscape lighting to your home and property adds intriguing detail to your beautiful landscaping and home while increasing your home's curb appeal and value. Landscape lighting accents key landscape features like:
Trees
Plants
Structures
Walls
Fountains
Walkways
Driveways
Doors
Porches/Entryways
A well-planned combination of outdoor lighting (fixtures, colors, intensities, and positions) highlights the architecture and showcases landscaping, creating an appealing and welcoming setting.
7. Keep it Clean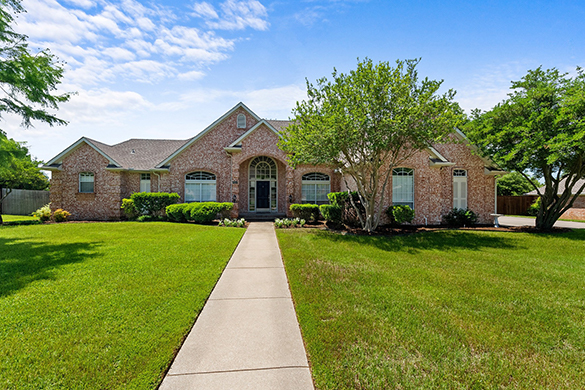 Power wash accumulated dirt and grime from your siding, walkway, and driveway. You can rent a power washer from a hardware store if you don't own one.
Clean off debris and cobwebs, especially surrounding outdoor light fixtures, windows, and doors, to instantly make your home appear bright and clean.
Note: Occasionally, power washing your home's structure will expose damaged finishing, gutters, and siding.
BONUS – Install a Fountain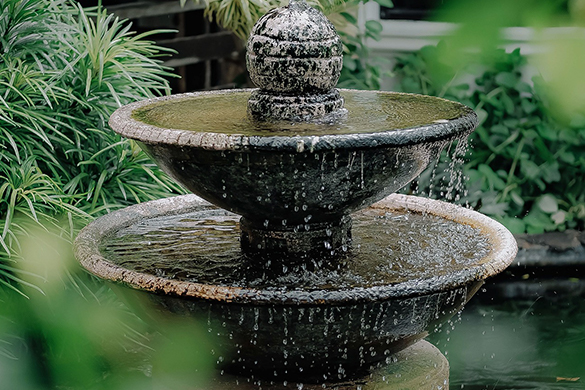 Water features add sophistication, elegance, movement, and a modern feel to your front yard. For more elaborate features, install a pond or a small waterfall. These features can significantly increase your home's curb appeal while providing a safe for birds and other wildlife to stop in for a bath or drink the water.
Increasing Curb Appeal
In this article, you discovered several easy ways to modify your landscape that can significantly increase your home's curb appeal and value.
Improving your property's exterior appearance helps attract potential buyers when you decide to put your home on the market and set a higher asking price.
Ignoring your property's curb appeal will leave you in an unfavorable situation when trying to generate interest in your property and securing your asking price.
Sources:
extension.unh.edu/blog/2021/04/annual-perennial-blooms-cut-flower-gardens-foam-flower-audio
newswire.caes.uga.edu/story/5761/curb-appeal.html
extension.missouri.edu/publications/g6905
Visit www.homeandgardeningguide.com/gardening-landscaping/ideas/ for more lawn and landscape care articles, resources, how-to tips, and DIY ideas.