Avoid planting the wrong tree species, or killing it due to not knowing when to plant it or how to care for it in Georgia's climate. Knowing Georgia's hardiness zone and how to care for your trees will help you get them properly planted and thriving.
homeandgardeningguide.com gathered the following information and tips on planting and caring for trees hardy to the temperate climate of Georgia.
What is Georgia's Hardiness Zone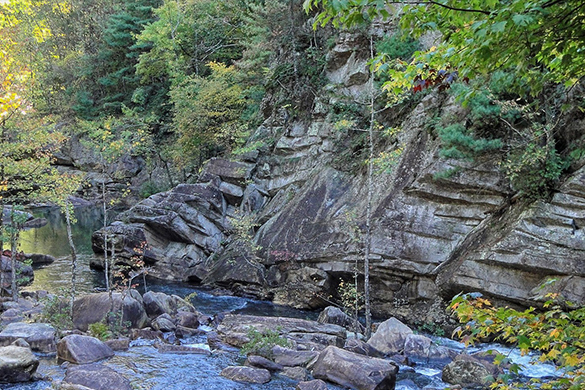 Georgia is known for its humid subtropical climate. Georgia summers are typically long and hot, while winters are short and mild. The time in which you should plant your trees depends on what Georgia planting zone you are in.
Georgia's hardiness zones are from 6a in the north to 9a in the state's southeast.
When Should You Plant a Tree in Georgia?
In Georgia, most deciduous trees are dormant from late fall until the end of winter, while evergreen species slow their growth through the cold months. The best time to plant is between January and early March.
When a tree is first planted or transplanted, it can go into shock. The tree needs time to get familiar with its new surroundings and may struggle to get enough water and nutrients. You can minimize this shock by:
Selecting a location with enough sunlight for the species
Adjusting the soil's pH for the tree species
Enriching the soil with organic matter
Providing the newly planted tree with frequent deep waterings
Feeding the tree with nutrient-rich fertilizer
Protecting the tree from sunscald
Note: Planting trees in the fall is often recommended. However, in northern parts of Georgia, early winter freezes may cause irreparable root damage and kill your newly planted tree(s). You can avoid this by scheduling any new tree planting for the beginning of spring (when the threat of freezing has passed).
Also, be mindful of the surroundings, location, and nearby trees, as their roots can cause issue. You may need to remove a tree to make space when planting, but refer to these Georgia tree permitting instructions to ensure a lawful removal, and find a qualified arborist if you need assistance.
Common Trees to Plant in Georgia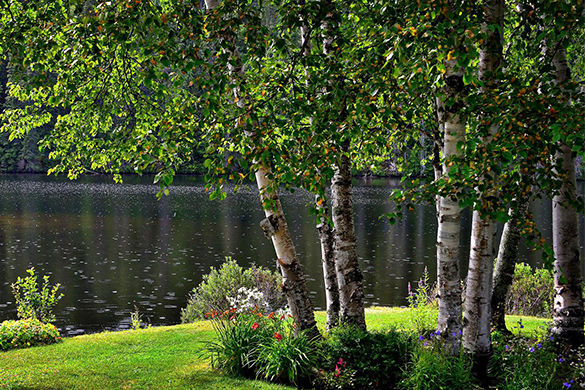 While there are numerous tree species that will flourish in Georgia, the following tree species are found growing throughout Georgia landscapes thriving in the state's temperate climate:
Trident Maple (Acer buergerianum)
River Birch (Betula nigra) – Native
Deodar Cedar (Cedrus deodara)
Eastern Redbud (Cercis canadensis) – Georgia Native
Flowering Dogwood (Cornus florida) – Georgia Native
Black Walnut (Juglans nigra) – Native
Crape Myrtle (Lagerstroemia)
Southern Magnolia (Magnolia grandiflora) – Georgia Native
Crabapple (Malus) – Native
Loblolly Pine (Pinus taeda) – Georgia Native
White Oak (Quercus alba)
Flowering Cherry (Prunus) – Georgia Native
Tulip Poplar (Liriodendron tulipifera) – Georgia Native
Tip: Selecting a native species when planting a tree in Georgia can benefit you by:
Saving water – Native species are adapted to the areas water table and will require little supplemental water once established
No fertilizer needed – Once established, native trees will require little to no fertilizer
No pesticides needed – Native trees have more immunity and resistance to local insects
Erosion control – Native trees grow strong and deep root systems, helping protect the soil and its biodiversity from erosion
Restore natural habitats – Native trees attract native insects and wildlife
When you plant a native tree species, you are taking steps to preserve the area's biodiversity, support native wildlife, and grow a tree that needs much less attention than imported or exotic species.
Fast-Growing Georgia Shade Trees
People plant trees for multiple reasons. However, most will plant a tree with the expectation that it will provide shade from the sun and shelter from the wind. The following are among the fastest growing shade trees in Georgia; growing up to five feet per year:
American Sycamore (Platanus occidentalis) – Georgia Native
Lombardy Poplar (Populus nigra)
Silver Maple (Acer saccharinum) – Georgia Native
Weeping Willow (Salix babylonica) – Georgia Native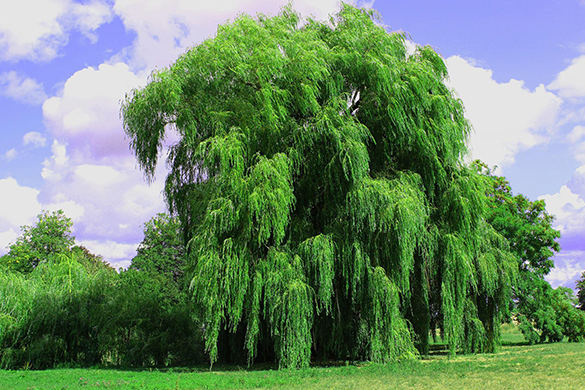 Tip: The weeping willow species has been known to outpace other trees by reaching an astounding growth rate of up to ten feet per year, finally topping out at about 40 to 50 feet.
Planting Privacy Screens in Georgia
While most tree species require copious space between planting locations, the following tree species can be planted in close proximity to create a living privacy screen along your Georgia property line:
Green Giant Arborvitae (Thuja plicata)
Leyland Cypress (Cupressus × leylandii)
Carolina Sapphire (Cupressus Arizonica)
Cryptomeria (Cryptomeria japonica)
Note: With ideal weather conditions and proper tree care, these trees will grow, on average, three to four feet per year and provide decades of privacy from your nosy neighbors.
Georgia Tree Planting and Care
In this article, you discovered essential information about planting and caring for trees hardy to Georgia's plant hardiness zones (6a through 9a).
Knowing which trees to plant in Georgia and how to care for them will help you develop an impressive and thriving ecosystem in your yard and landscape.
Haphazardly planting trees can lead to unintended consequences and them dying before reaching maturity.
Sources:
extension.uga.edu/publications/detail.html?number=B625&title=Landscape%20Plants%20for%20Georgia
planthardiness.ars.usda.gov
plantnative.org/best-shade-trees-for-georgia.htm
gatrees.org/forest-management-conservation/reforestation/
audubon.org/content/why-native-plants-matter
Visit https://www.homeandgardeningguide.com/gardening-landscaping/trees/ for more tree planting and care articles, resources, DIY, and how-to tips.