Moving to a new home is a process that can be handled in simple steps. Depending on how much of the work you want to do, and how much you are willing to pay to have the work done will determine the pace and ease of this transition.
Once you have established a move out date and secured the lease, rental agreement, or closed the purchase of a new home, it's time to get moving.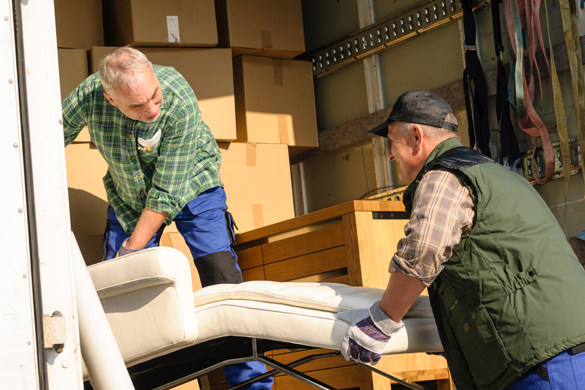 This article will address the making of a timeline, who to contact, a moving checklist, and what to do after the move is complete. homeandgardeningguide.com crafted this checklist to ease your worries and provide a guide, take advantage of the plan.
Follow this Timeline and Prepare to Move
To set up a moving timeline, you must have a target date to deliver your current home. This date should slightly overlap the move in date to your new home. The following is an adaptable timeline for those doing the majority of the work themselves.
Two weeks before the move out date:
Begin packing all non-essential items from the kitchen, bathrooms, spare room/den, and the garage or utility/storage room.
Label your boxes as you pack them, this will save a lot of headaches with the move in process.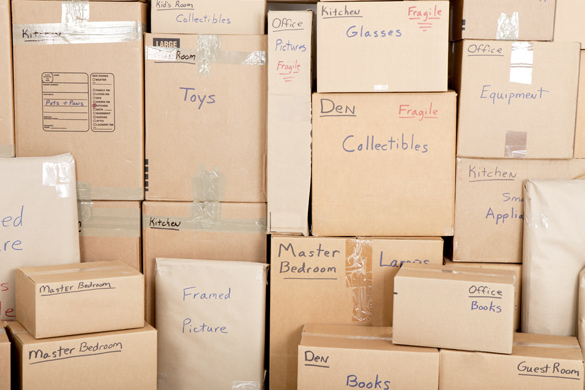 Remove all shelves, paintings, and wall mounts. Pack them up or wrap them to protect them during transit.
Patch or fill in all holes left in the walls from screws, nails, and mounting bolts. (if you were renting – Most leases will only require the holes to be filled. Find out from the property owner or management if you are required to paint before leaving.)
Clear out and dismantle the furniture (cabinets, tables, extra bed(s), etc.) that are not needed for day to day living. Use your living room as a staging area to facilitate the move out.
NOTE: If you are selling your home, leaving the home in perfect "Move In" condition is ideal and should be well defined in the closing documents.
One week before the move out date:
Perform a walk through with property management or real estate agent at the new location.
Once satisfied with the new property, set a closing or signing and move-in date.
Only begin the changing of address process when you possess the keys to the new property.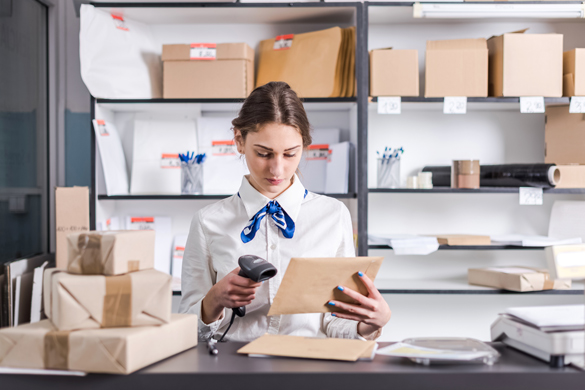 Fill out an online post office change of address form or visit a branch to pick up a hardcopy.
Reserve a moving truck / van and confirm or hire the movers.
Begin packing up the bedroom(s).
Room by room, pack everything but the bare essentials for personal hygiene, clothes, and food.
Deep clean the rooms that have been emptied. (vacuum, shampoo, windows, paint, etc.)
Start scheduling utility and service installations for the day of the move, the day after, or the next opportunity they are available to perform the service.
If renting:
Schedule a walk through with property management for the move out date.
NOTE: In order to receive a deposit refund, the property must be delivered in excellent condition. Consult the your property management for details and any further responsibilities regarding the deposit refund policy.
The day before moving:
Pack the rest of your belongings (by this time there should be very little). Remember where you store these boxes, they are the essentials and will contain the day-to-day products needed upon arrival at your new home.
Load the moving vehicle.
If possible, start making trips to get the bulk of the move done.
Call, email, or check online to confirm that the utilities will be transferred on time.
The move out date:
By now, only cleaning equipment and supplies should be at the old address.
Inspect the property to see if anything was overlooked. (This will leave you reassured that you are not forgetting anything.)
If renting:
Accompany the property management representative during the walk through.
Make any necessary corrections and turn in the keys.
Who Do I Need to Inform When Moving to a New Home?
Changing residency is also making sure everyone knows that you've moved! The most important change of address notification is with the US Postal Service. As mentioned above, this should be arranged the week prior to moving in order to avoid interruption of your mail delivery.
Utilities (power, gas, and water), cable, and internet services should have been taken care of the week before the move as well. The following need to be contacted and given your new address as quickly as possible:
Your bank (order new checks)
Your employer
Department of Motor Vehicles (driver's license and vehicle registration)
Social Security Administration
Insurance carrier(s)
Credit Card Companies
Financial institutions (loans, car note, etc.)
Cell phone carrier
Friends and family (send an "I've moved" card, email, or text)
NOTE: With the exception of your employer, most of the above can be done online.
What Do I Need to Do When Moving In?
Just as you left your previous residence, the process for moving in is very similar.
Before signing the lease, agreement, or contract, walk the new property with the property management or real estate agent.
Open all faucets and flush the toilet(s) to ensure the water is running and the drains are functioning properly.
Check all fixtures (ceiling fans, lights, smoke detector, etc.)
Note any defects or irregularities in the flooring, walls, cabinets, baseboards, bathtub(s), etc.
Request the seller, property management, or maintenance correct any outstanding issues.
Once satisfied, sign the lease, agreement, or contract and take possession of the keys.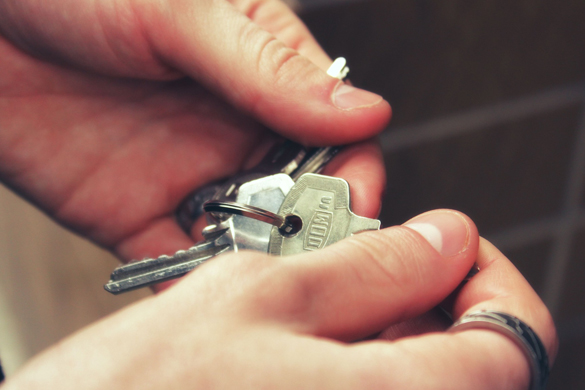 Moving-in made simple:
Clean and disinfect all areas before bringing in your possessions.
Stage furniture in the space where it will be reassembled.
Get dressers and cabinets in their respective locations.
Take the time to assemble and make your bed(s), you will eventually need to rest. Don't leave this for later.
If you took the time to label your boxes as you were packing to move out, you will know exactly where each box goes as you move in.
The last boxes you packed should contain the "priority" day-to-day necessities and should be opened first.
NOTE: Make yourself or an adult available at the scheduled times for utility and service installations. Missing these appointments will cause undue stress and may end up costing extra service fees and/or delays.
What Do I Do After I Move?
Once you have moved, take the time to review your checklist.
Make sure that you have notified everyone that you needed to.
Watch the mail, a change of address confirmation will be sent to the new address from the US Postal Service. This document will serve as proof of address until your regular bills and identification have switched over.
Return the moving truck.
Without a plan or system, moving can be a headache. However, you had a checklist, and now that you have everything checked off, unpack, settle in, and enjoy your new home!
Visit homeandgardeningguide.com/improvement/moving/ for more moving articles, resources and how-to tips.