Whether you purchased a new home or are looking to update an existing property, knowing which appliances have the greatest potential for leaks and your ability to reduce expensive water bills depends on your knowledge of water appliances. By knowing the water appliances and fixtures throughout your home, you can better keep track whether they have been neglected and their ability to deliver water as intended.
homeandgardeningguide.com assembled the following list of water-based appliances and fixtures commonly found in homes, their uses, and maintenance necessities.
Water Appliances and Fixtures List
You'd be surprised at the number of water connections made to appliances and fixtures in the average home. The following items should be a part of your routine home safety walk to ensure the proper functioning and leak/flood prevention:
1. The Washing Machine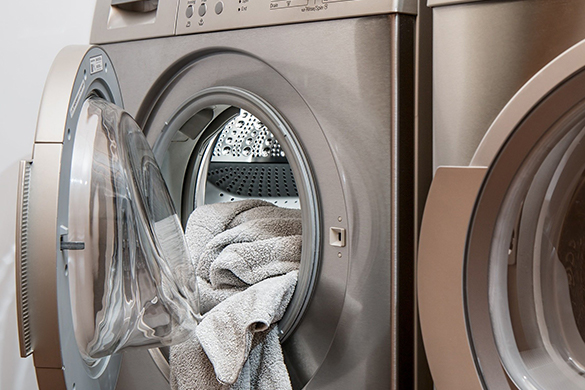 Keep clothes and fabrics throughout the house clean without the need for hand-washing or the expense of dry-cleaning. Washing machines typically come as front-loading or top-loading and should be placed on your water connection and electrical connection checklists.
2. The Bathtub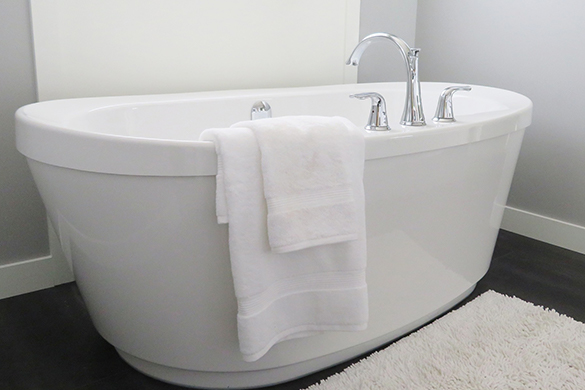 Bathtubs are intended and designed for you to soak away the stressors of daily life. A bathtub may have its plumbing and drain systems concealed by framing or exposed with a stand-alone tub. Bathtubs should be periodically checked for cracks and fissures that may lead to severe water damage, water connection, and drain leaks.
3. Showerheads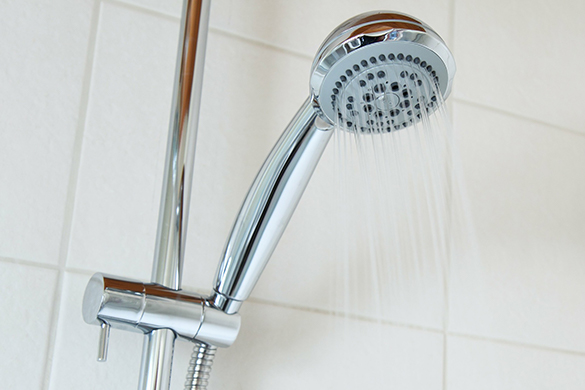 Whether you have showerheads fixed to the wall or a hand-held version, the shower is the place to start your daily journey or wash away the day's stress. These fixtures are capable of dispensing tremendous volumes of water. They should be routinely checked for leaks, cracks, or sediment buildup.
4. Bathroom Sink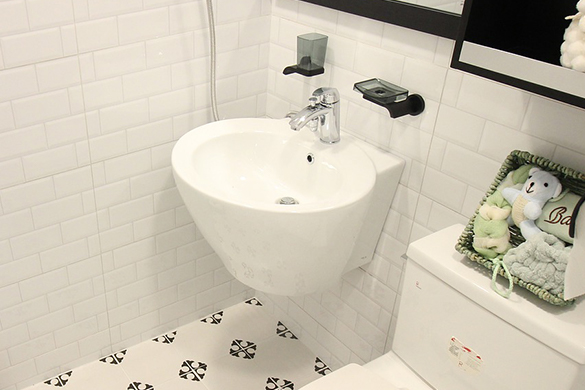 Another household fixture often taken for granted or forgotten is the bathroom sink. This fixture helps you promote cleanliness and hygiene in the household. Sinks should have their overflow and drains checked frequently.
5. Bathroom Faucets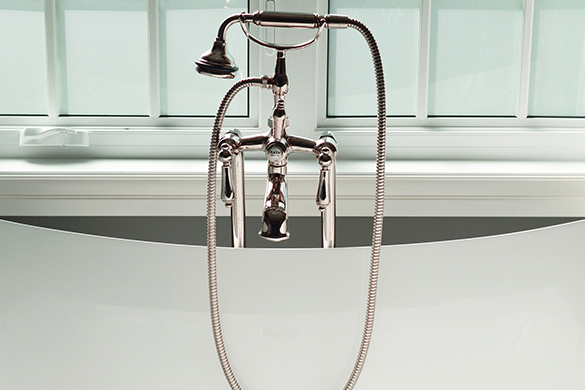 Whether it is turned on by a twist, pull, a nudge, push, or a tap, bathroom faucets should have their water supply connection checked periodically for proper (leak-free) operation.
6. The Toilet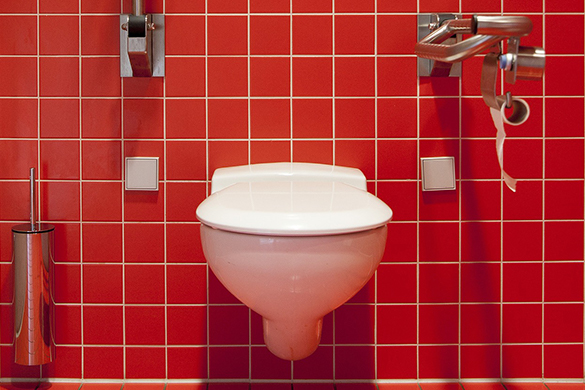 No modern-day home can do without a toilet to efficiently remove liquid and solid waste by way of its sewage connection. This appliance needs its water connection, flushing, and filling mechanisms verified often for proper filling and leak-free system.
7. Bidet (Standalone and Sprayer)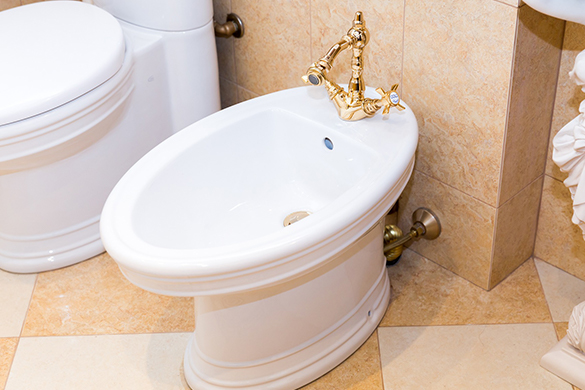 An often curious fixture in the bathroom is known as a bidet (b-day). This fixture is intended to enhance hygiene in the bathroom by eliminating the use of toilet paper and relying on spraying water to clean yourself after using the toilet. For those with limited space, integrated toilets or hand-held sprayers are available to accommodate your hygiene necessities. Bidets should be checked frequently for leaks and potential cracks/defects.
8. Kitchen Sink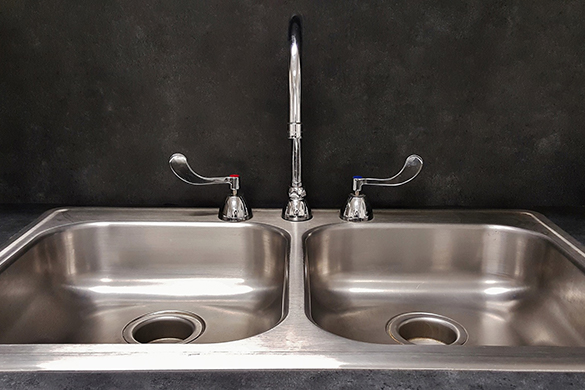 Whether you're cooking, cleaning, or filling a pot to boil, the kitchen sink is a central fixture to your home that influences your disposal, dishwasher, and supply of clean water in your kitchen. This fixture should be inspected frequently to detect and prevent leaks, pipe burst, or appliance failure.
9. Kitchen Faucets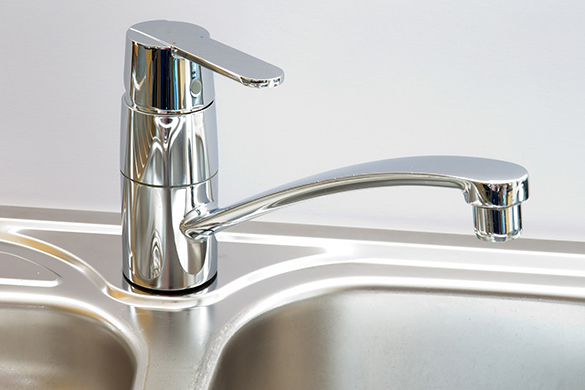 Similar to your bathroom faucets, Whether turned on by a twist, pull, a nudge, push, or a tap, kitchen faucets should also have their water supply connection checked periodically for rust, deterioration, and proper (leak-free) operation.
10. Dishwasher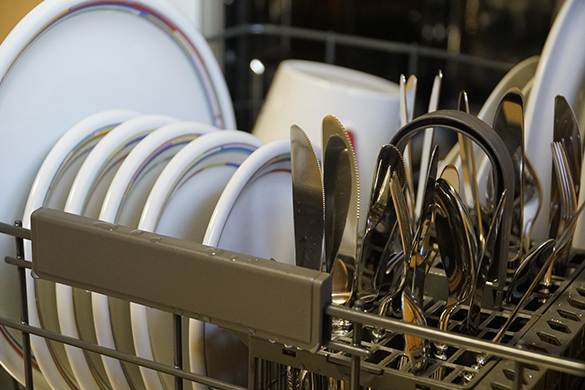 The dishwasher could be called the kitchen's washing machine. This appliance connects to your plumbing and electrical system. If you look closely, you may notice that this appliance relies on your kitchen sink's drainage to get rid of its own water. Make sure that this appliance gets a thorough inspection each time you go over your checklist.
11. Ice and Water Dispenser (Refrigerator)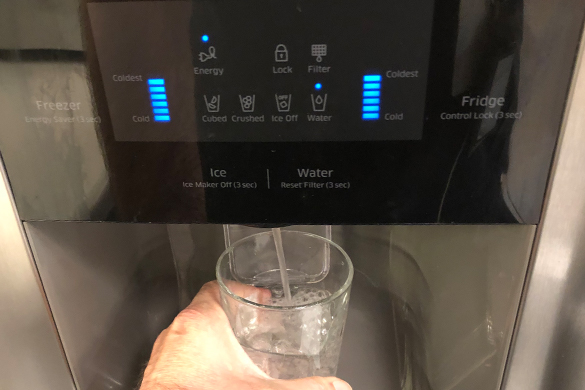 One of the most overlooked water-based appliances in a home is, without a doubt, the ice and water dispensers built into your refrigerator. While these modern marvels help keep us cool and hydrated year-round, they can leak from the water supply line or the overflow drip pan. When this appliance malfunctions, you may be better off calling a repairman authorized by the manufacturer to get it up and running again.
Essential Home Appliances
In this article, you discovered a list of commonly found water-based appliances and fixtures, their uses, and maintenance needs.
Knowing which appliances use water in your home is fundamental in preventing flood and electrical damage from potential malfunctions.
Neglecting or putting off appliance inspections or repairs may lead to expensive repairs, flood cleanup, and appliance replacement.
Sources:
epa.gov/watersense/watersense-products
energystar.gov/products
Visit www.homeandgardeningguide.com/repairs/interior/ for more appliance and fixture articles, resources and how-to tips.