Going on vacation is much more than booking a flight, hotel, or planning a road trip and the itinerary. There are a few things that need to be addressed at home before your departure.
This article directly addresses what to do for short-term vacations (1 week or less), but variations for long-term vacations will be noted when applicable. A little preparation will save you from having to deal with any issues upon your return.
Social Media and Your Vacation
First and foremost, DO NOT POST ANYTHING regarding your plans; departure, destination, vacation time frame, or return date and time. No matter what type of home security system you have installed, posting vacation details of any sort is a very bad idea.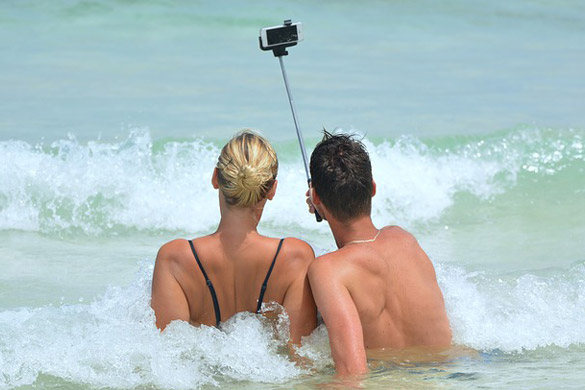 Posting a play-by-play of your vacation online could be the equivalent of telling a potential burglar "Hey, we're on vacation and won't be home for a week!" Even with security cameras linked to a smart phone app, all a burglar needs is a few short minutes to break in, steal, get out, and literally end your vacation bliss.
For as tempting as it may be, this must go for all family members throughout the period of the vacation. The posting of images, videos, or tagging locations can be done when you've safely arrived home.
Keep Your Home Looking Occupied
Lights On and Lights Out – Invest in either timers for your indoor lights or have them connected to an online system controlled by an app. If your home is constantly dark, it is a clear sign that no one is home, which provides an opportunity for burglars.
Outdoor Flood Lights – Unless you already have them, installing motion sensors on your outdoor lights or is as easy as screwing a sensor in the socket, and screwing the lightbulb into the sensor.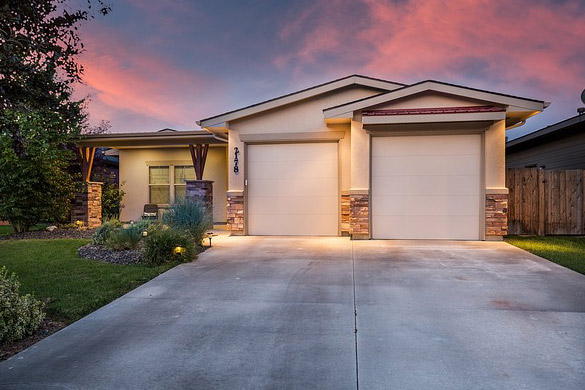 NOTE: For long-term vacations, the use of CFL or LED lights (both indoors and outdoors) will save energy and reduce the risk of a bulb burnout.
Mail and Newspapers – There are two principle options here. One is to have a trusted neighbor or relative retrieve your mail and newspapers so they don't accumulate. Two is to contact the postal service to have your mail held or forwarded, and suspend newspaper delivery.
NOTE: For long-term vacations, the latter option above may be the more prudent choice. Forwarding your mail is a simple process, and it can easily be returned to normal once you've returned.
Trim, Mow, and Prune – Before you go on vacation, take care of your yard, trees, shrubs, and plants. A fresh looking and trimmed yard is another deterrent for burglars.
NOTE: For long-term vacations, schedule your lawn or tree service to come out and do the work while you are away. Make sure that you know and trust the individual or company.
Pets and Plant Care While on Vacation Too
If you are unable to take your pets on your vacation, find someone you trust that is reliable and loves your pets. Request that they take them in and provide care while you are away. Also, make certain that your indoor plants are well watered before you depart.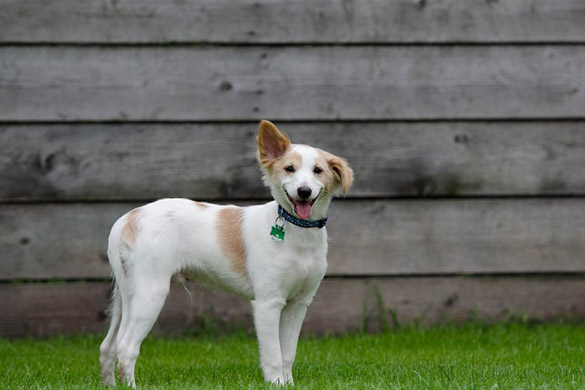 NOTE: For long-term vacations, another option is to have your pets boarded. As for the plants, either invest in a watering apparatus from a gardening center, or have a trusted neighbor or relative water them periodically.
Home Appliances and Systems Checklist
Before your departure, take a walk through each room in your home and make certain that:
All small appliances are unplugged (televisions, computers, space heaters, microwaves, etc.)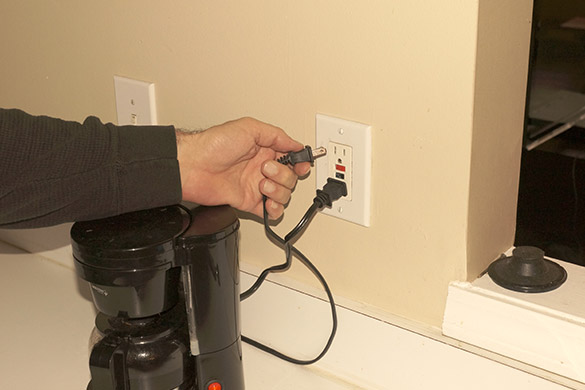 All smoke detectors are properly functioning.
All motion detectors (of your monitoring or security system) are properly functioning.
Wall switches (interrupters) are in the off position.
All water connections are tight and leak free (if any are leaking, have them repaired before leaving)
The water heater is properly turned off or set to its lowest setting.
The air conditioning/heating unit is shut off or set to economic temperatures for the season (if your thermostat can be controlled via app, even better)
The refrigerator's thermostat is turned slightly down and that the doors are fully closed.
The stove and oven are shut off and all dials are in the "off" positions.
The dishwasher door is left ajar (dishwashers do not function unless the door is shut and latched)
The water supply source(s) for your washing machine are shut off.
Both the washing machine and dryer are turned off at the breaker box.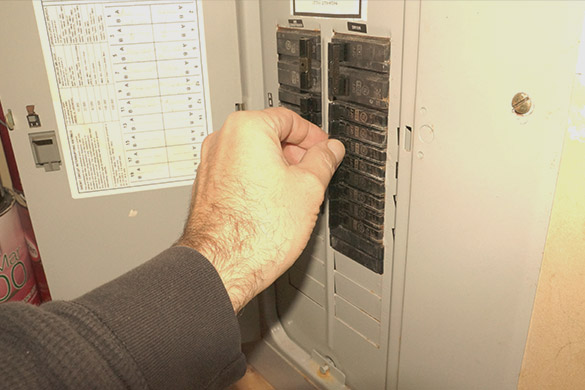 NOTE: For long-term vacations…
Notify your monitoring/security company of the duration of the vacation
Dispose of rapidly perishable items in your refrigerator (milk, greens, left-overs, etc)
Shut off breakers to bedrooms and bathrooms (unless needed for lights on timers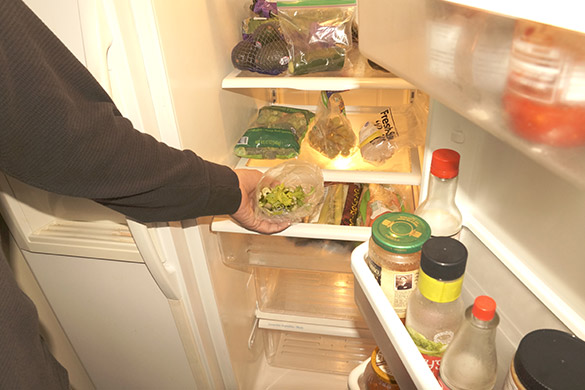 The risk of your home appliances and systems causing issue can be easily avoided be taking these precautions. Now that these systems are managed, consider a few other aspects before departing.
Other Important Vacation Considerations
With your home prepared to be vacated, use these additional tips to improve the likelihood of a flawless vacation experience.
Credit and Debit Cards – Contact the bank or financial institution to file a travel plan. Without a travel plan, they may freeze your account for suspicious or fraudulent activity. While this is done to protect your assets, it can be embarrassing and frustrating if you don't notify them in advance.
Emergency Contact Information – Choose a trusted neighbor, relative, or friend to handle emergencies while you are away. Include contact information such as; pool and yard services, plumber, electrician, veterinarian, your travel agency or the contact information of your destination.
Monitoring or Security Company – If your home is monitored by a security company, notify them of your travel plans and establish entry access codes for a trusted neighbor, friend or relative who may be taking care of your home in your absence.
Phones and Social Media – DO NOT leave a message stating that you are on vacation and NEVER post travel plans or itineraries on social media. Leave it for when you are home to share your adventures.
Car in the Driveway – Have a trusted neighbor or friend park their car in the driveway frequently. This will give the impression that someone is home. If you have left your car behind, and will be gone longer than a week, have them periodically drive it to maintain the impression that it is in use.
Windows and Doors – Last but certainly not least, check all doors and windows. Make sure that they are properly closed and locked. If there is a monitoring system, call the monitoring company on your way out to verify that all access points (doors and windows) are properly registering as closed and armed.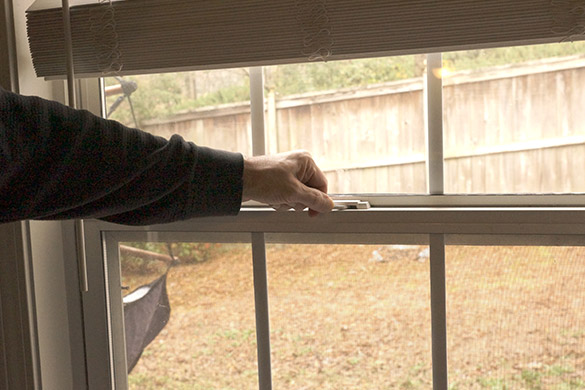 Knowing all is in order will make your relaxing vacation even more pleasing. But nothing beats the perfect vacation like returning to a clean home after a trip with zero responsibilities.
To avoid returning to a list of chores and needing another vacation, follow this last pre-vacation cleaning checklist.
Preparing Your Home for Your Return
Preparing for a vacation can get so hectic that you forget that you will be coming back after it's all over! The following pre-departure checklist will help you return to a clean and welcoming home.
Sweep and vacuum throughout the house.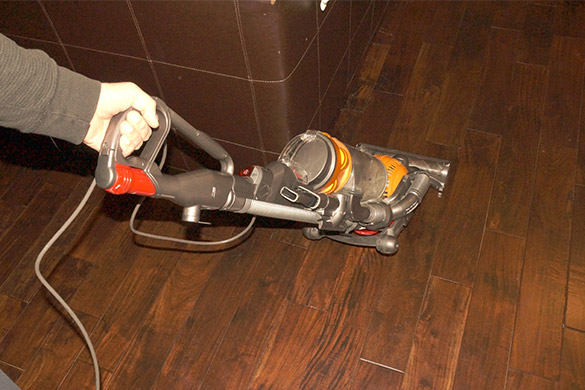 Do the dishes and put them away.
Do the laundry and put it away.
Clean and sanitize the bathrooms and toilets.
Clean the kitchen counters.
Make the beds using fresh linen and blankets.
This may seem a bit daunting, but would you rather handle this now or when you come home from vacation?
Enjoy your vacation knowing that your home is safe, in good hands, and prepared for your return.
Bon Voyage!
Visit homeandgardeningguide.com/repairs/scheduled-maintenance/ for more scheduled maintenance articles, resources and how-to tips.