Keep your home from looking cluttered or like it has been filled with just a bunch of random furniture and decor. With a few simple interior design ideas, you can breathe new life into your living space, and make it look as appealing as the well-designed homes you see on HGTV.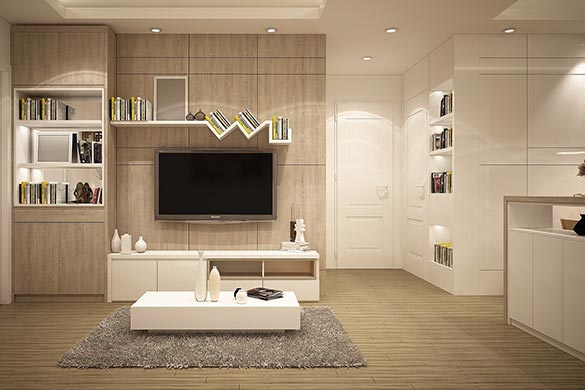 homeandgardeningguide.com gathered helpful information and simple interior design ideas that let you update your home with the resources you have, and without having to spend a ton of money to do so.
Design Ideas for Your Entryway
First impressions can make all the difference when entertaining polite guests, friends, and family. Your entryway can set the tone for the rest of your home, and here's how to make it shine: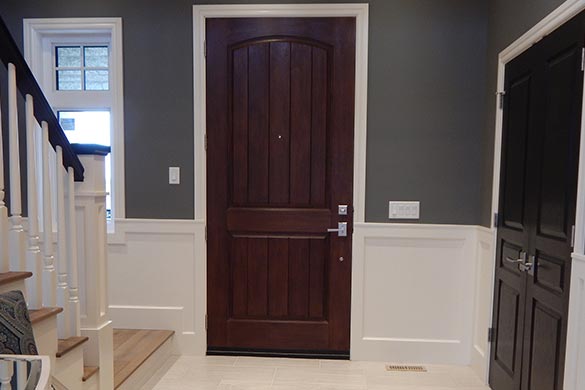 The Door – Is your door clean? When cleaning your home, take an extra few minutes to spray down your door (inside and out), clean the knob or handle and the clapper.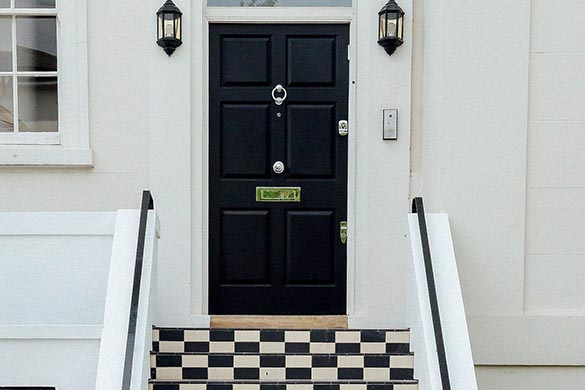 Shoe Rack – Is your home a shoeless one? Add a small shoe rack to the space and a selection of inexpensive slippers for your guests.
Paint a Wall – Add color to your entryway by painting one of the walls to add contrast.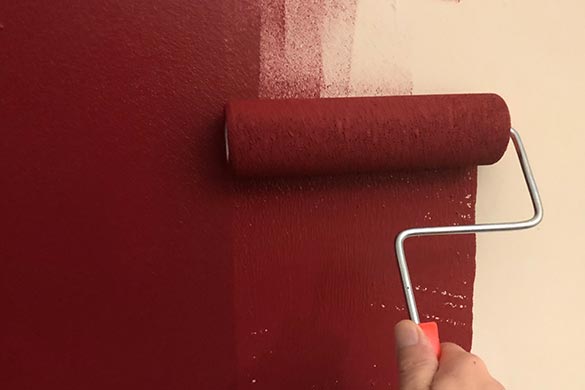 Add a Coat Rack – Depending on the time of year, your guests will be arriving bundled in coats and scarves. If you don't have a coat closet, add a coat rack to your entryway.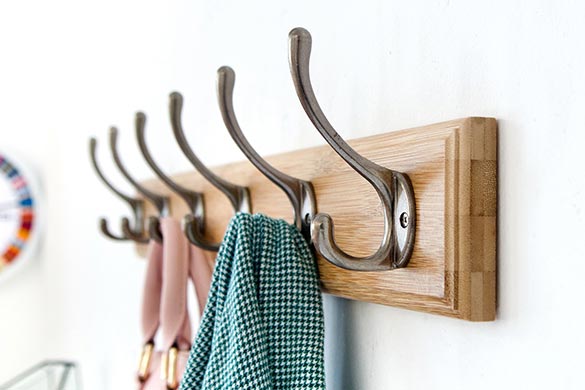 Design Ideas for Your Living Room
Your living room is meant to be a place of comfortable gathering. Use the space to create opportunities for conversation by doing the following:
Add an Accent Wall – If you painted one of the walls in your entryway, Use that color (in a darker shade) to paint one of your living room walls. You'll be surprised at how this creates continuity and pleasant contrast.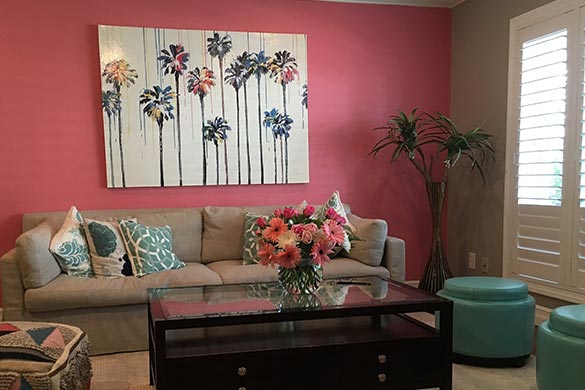 Reupholster Your Furniture – There's no need to spend a lot of money on new furniture when you can reupholster what you have. By doing this, you have total control over the color and design of your furnishings.
Install a Reading Nook – Select a corner of your living room, add a comfortable chair, a corner table, a charming floor lamp with soft lighting, and voila. You have a new spot to decompress.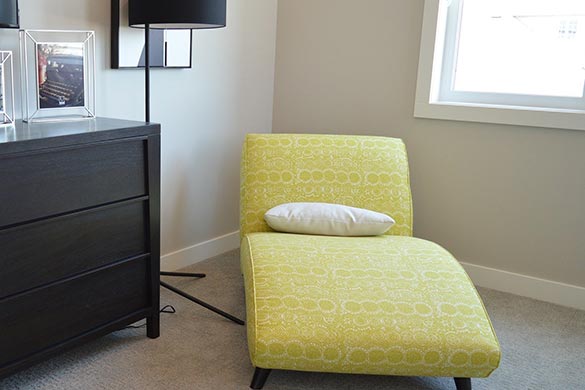 Rearrange Your Furniture – One of the easiest ways to do-over a living room is simply rearranging the furniture. This is also a great way to get some deep cleaning done.
Change Your Throw Pillows – Pillows can add a touch of color to your living room design. You can use them to incorporate accent colors or to contrast the colors you already have in place.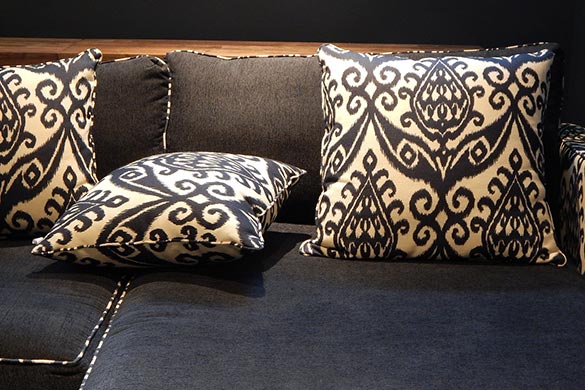 Taller Furniture for Taller Looking Ceilings – You can create the illusion that your ceiling is much taller than what it is by using taller furniture. Bookcases and wall-mounted shelving can easily accomplish this for you.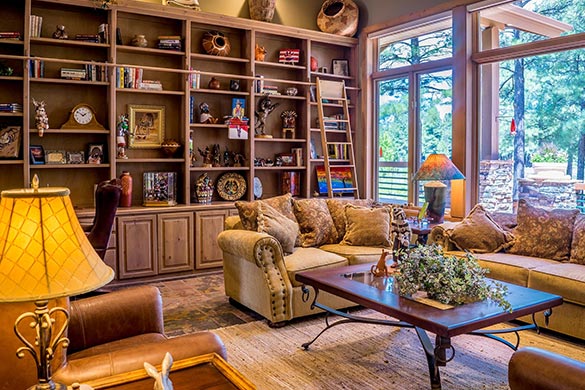 Display Your Collection – Whether you have a nice collection of books, coffee mugs, plates, or candles, well designed shelving can display these in an aesthetically enhancing way.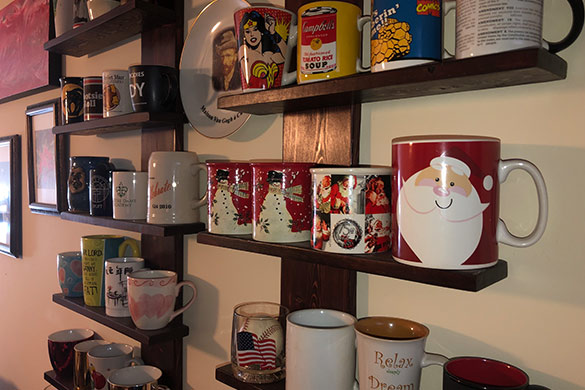 See how easy it is to make and mount your own custom wall-mounted shelving at homeandgardeningguide.com/decorating/diy/wall-mounted-shelving/
Move Furniture Away from Walls – Pull your furniture towards your living room's center to create a more intimate setting, especially if you have a fireplace. By doing this, you create depth and can use the freed-up wall space for more shelving or art.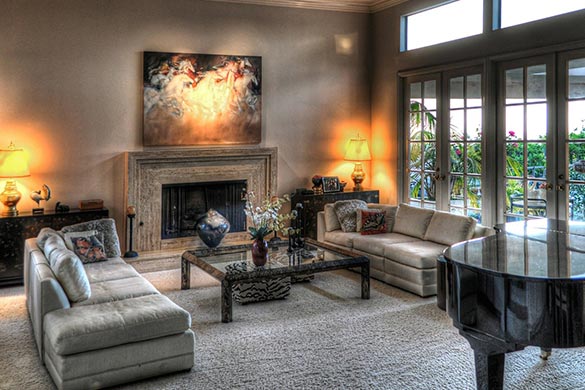 Repurpose Your Fireplace – If you don't use your fireplace in the winter, close the flu, add candles, mirrors, and vases to make it a centerpiece for conversation.
For more living room remodel ideas, visit homeandgardeningguide.com/decorating/living-room/examples-architecture-decor/
Design Ideas for Your Windows
Without window treatments, your room designs can look shabby and incomplete. Consider the following for your windows:
Trade-In Your Window Shades – A set of new curtains can bring a room together in both style and color. However, if you don't like the idea of curtains, bamboo or wood shades and blinds are a nice alternative to consider.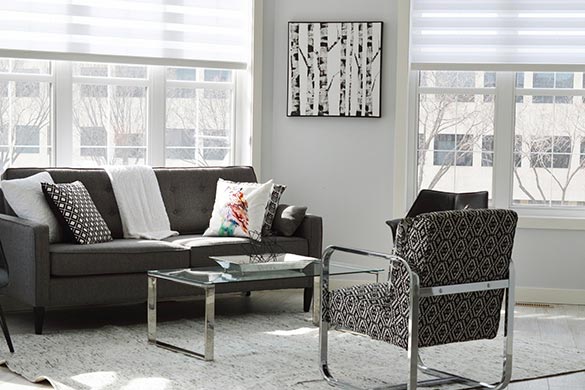 Paint The Trim – Over time, your window trim and windowsill contract and expand with temperature and humidity. If the paint or finish has cracked or peeled, sand them down and paint them.
Use this opportunity to incorporate one of the colors you used as an accent to make the windows a part of your design.
Use The Windowsill – Windowsills are shelf space that is often forgotten. Small plants and pictures can add a touch of life to an otherwise neglected feature of your home.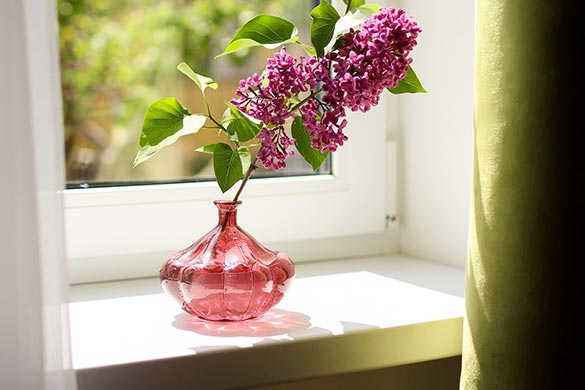 Design Ideas for Your Dining Room
Your dining room is a place to gather for meals. You can make it a space that inspires conversation and adds style to your home's interior by making some simple changes. Use the following for inspiration:
Create an Accent Wall – On one or two of your dining room walls, go dark. Or, you can block paint the wall(s) by using a dark color from the floor up to about 2-1/2 feet, then a lighter tone of that same color up to the ceiling. This creates a more relaxed atmosphere in the dining room while creating a degree of separation from the rest of your home.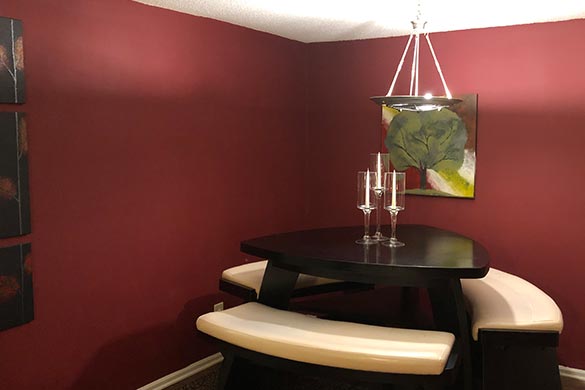 Jazz up Your Dining Table – Use statement tablecloths that highlight accent colors in your dining room or any featured colors in your design.
Add New Lighting – You can change the lighting or fixtures. Still, the goal is to set an enjoyable atmosphere for the entire family.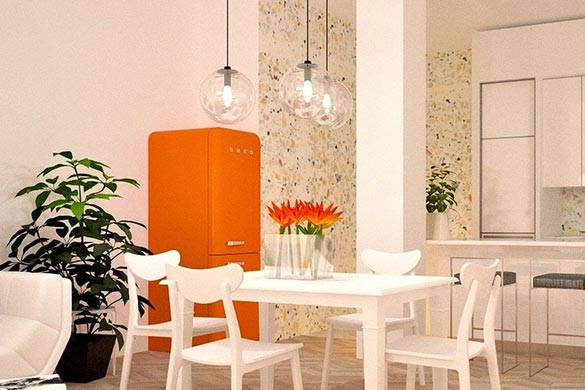 Swap Chairs for Benches – Adding a bench or two at your table can create a sense of true coziness during mealtime. There's just something charming about sitting on a bench.
Install a Breakfast Nook – If you have the space (by a window preferably), install a small table with a couple of chairs to create an intimate, cozy breakfast nook.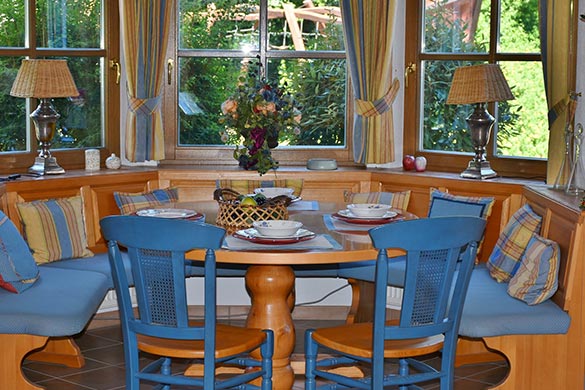 Design Ideas for Your Bathroom
When it comes to your bathroom, you can refresh the atmosphere by decluttering the counters and adding artwork or statement pieces.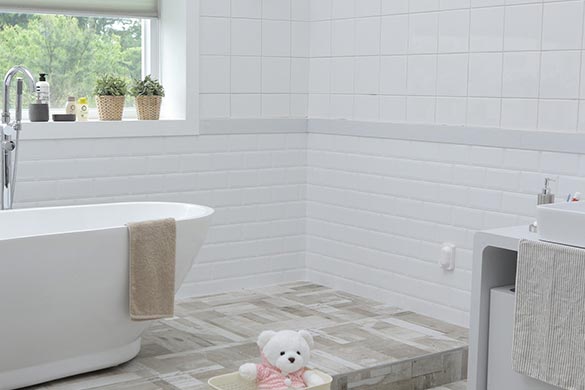 Sometimes all it takes is a fresh coat of paint and a new set of matching towels to do the trick. Keep in mind though, if this serves as your guest bathroom, no-one really wants to see your toothbrush.
For more on redesigning your bathroom, read homeandgardeningguide.com/decorating/bath/diy-bathroom-design-ideas-budget/
Design Ideas for Your Bedroom
Your bedroom is a treasure trove of potential for a redesign or makeover. Consider the following possibilities:
Paint the Walls – Take your favorite color and paint one wall in a dark tone, while painting the adjoining (or opposite) wall in a lighter tone of the same color.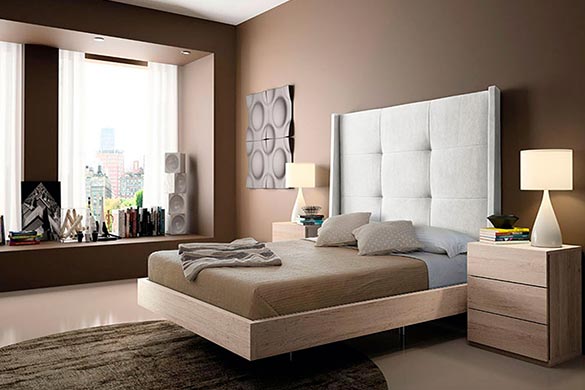 Paint the Ceiling – You can completely change your bedroom's atmosphere by giving your ceiling a treatment. Dark or light tones can be applied to add another dimension to your resting area.
Add a Bench – At the foot of your bed, if there is enough space, add a bench. This replaces the need for a chair. This is especially helpful if you have difficulties dressing or getting in and out of bed due to a disability or illness.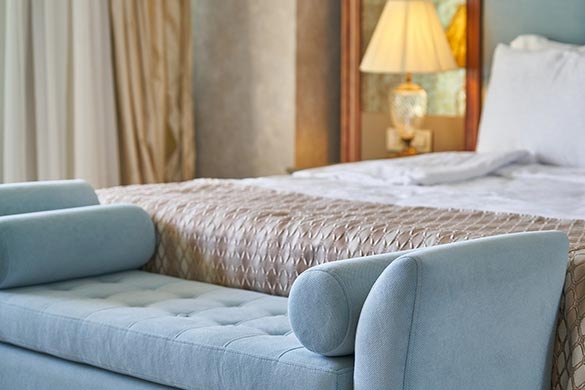 Change the Drapes – Swap out your drapes to match the new design. You can also invest in blackout curtains to have complete control over the lighting and mood in your bedroom.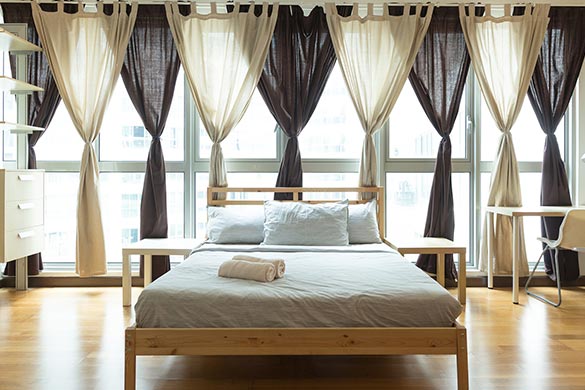 Change the Bedding – Update your sheets and comforter. Having two or three options of bedding allows you to truly set the mood of your bedroom.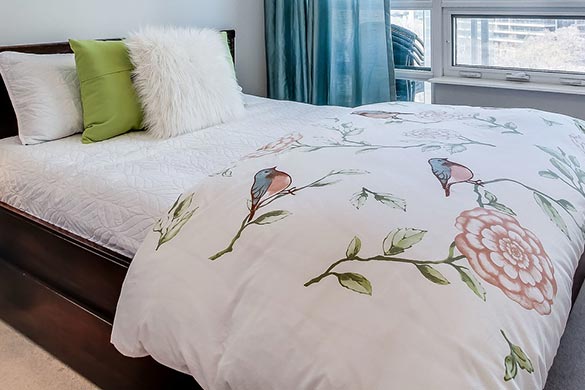 Invest in Your Bed – If you have trouble sleeping or you can't seem to get comfortable in your bed, buy a new one. Take your time, do your research, and buy a bed that fits your needs. This is also a great time to get a bigger or smaller sized bed.
Have Fun with Your Headboard – You can shop headboards as easily as shopping for beds. Some have shelves, others have outlets for your electronic devices, and some are just for show.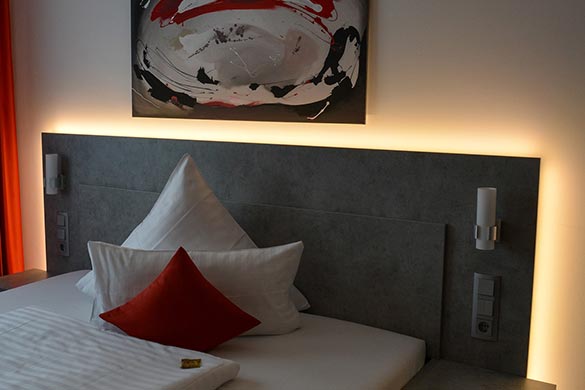 Find a Corner for Plants – Plants can add a wonderful, warm perspective to your bedroom. You'll want to look for shade-tolerant species, and give them plenty of space to grow.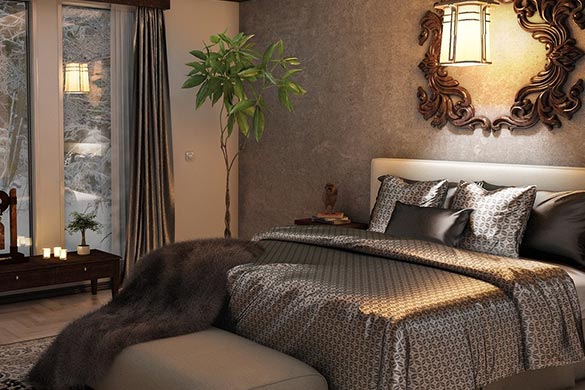 When it comes to your bedroom, don't be afraid to try out something new. You can always re-do it if you don't like it.
General Interior Design Ideas
Throughout your home, there are simple updates you can make at any time and with any decor. Consider investing in the following:
Crown Molding – Add a touch of elegance to your rooms and give them a finished look by installing crown molding.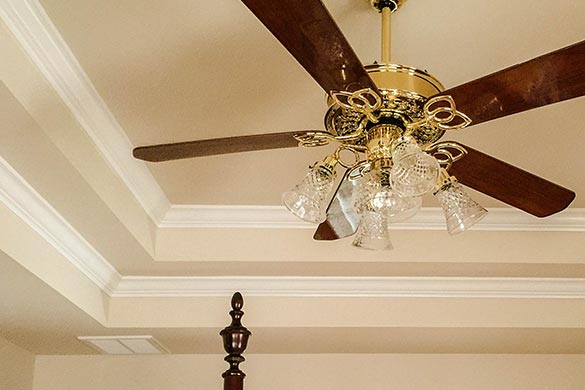 Baseboards – Often forgotten, clean, finished baseboards can elevate any room in your home. They can be as tall or as short as you like, and be finished in numerous ways to complement your home's design.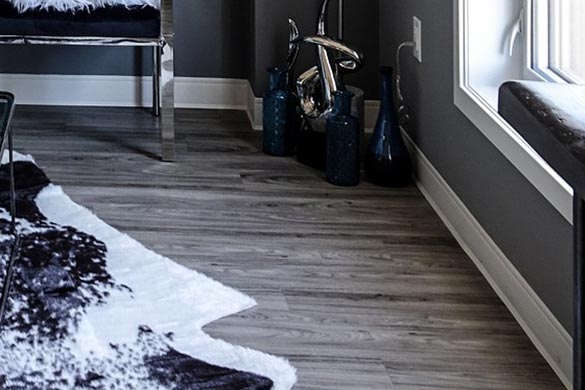 Upgrade Light Switches – Over time, your light switch and plug panels should be upgraded. Besides coming in a variety of colors and styles, this alone can give your walls a sense of renewal. Use switches that come with a dimming feature to truly make a change in a room's atmosphere.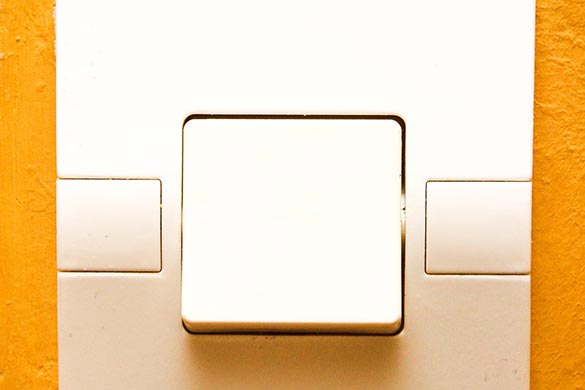 Housekeeping – One of the most essential activities in your home is housekeeping. If your home is kept clean and dusted, its design will stand out. An unkempt, cluttered home is remembered for being just that… unkept and cluttered.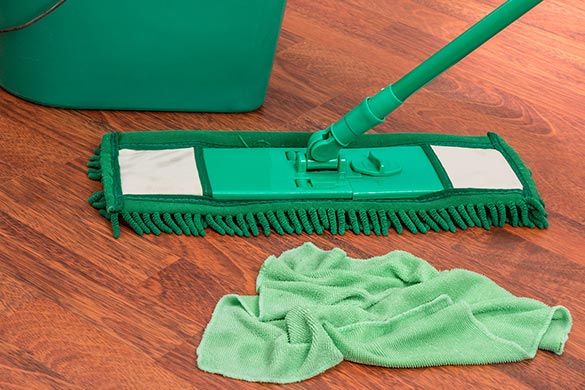 Install New Lighting – With time, the strength of lightbulbs can fade. Renew the atmosphere in your home by installing new lighting, and in some cases, swap the fixtures too.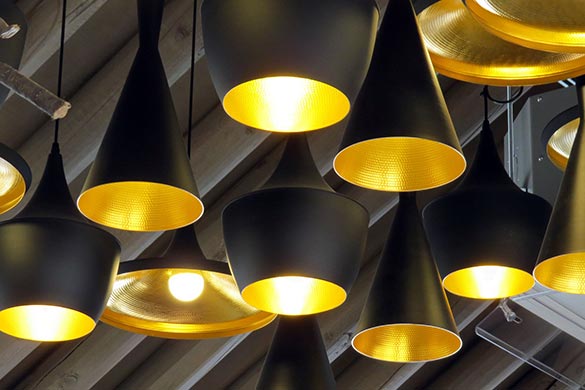 This is also a great time to invest in floor lamps for those spots that need more light and explore colored lightbulbs to add accents to your interior design.
Install a Gallery Wall – Choose a wall (usually in a hallway) with a lot of space to fill and hang family pictures, vacation pictures, memories, messages, etc. Gallery walls can tell a story, or simply contain a hodgepodge of your favorite images.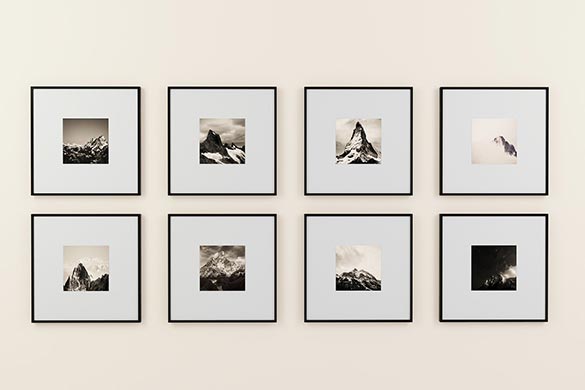 There is always something to paint, move, repair, or replace. Once or twice a year, take the time to evaluate your interior design and make changes that make you smile. Never stop updating, this is how you keep your home fresh and pleasant.
Designing Your Home
In this article, you discovered information and resources to help you update the interior design of your home without spending a load of money.
By keeping your living space clean, renewed, and refreshed, you can create a welcoming atmosphere that friends and family come to enjoy with you.
When you let your interior design get outdated or allow clutter to build up, you may leave your guests with the impression that you just don't care about your home's presentation anymore.
Sources:
ethanallen.com/en_US/shop-rooms-living-room
decoholic.org/category/dining-rooms/
consumerreports.org/interior-paints/hottest-interior-paint-colors-of-2020/
interiorimpressions.org/project-reveal-glam-master-retreat/
Visit https://www.homeandgardeningguide.com/decorating/interior-design/ for more interior design articles, resources, and tips.